ianjin Rosa Artificial Flowers Co., Ltd, as known as Rosa AF, or Tianjin Rosa, is one of the leading exporters and traders in China's artificial flowers and plants industry. Also the parent company of Tianjin Irisunion flowers co., Ltd.
osa AF was founded in 2015, after more than 20 years production experience.We exhibited the 1st time at Jinhan fair in April, 2016 , which was a great sucess and encourament, the increasing sales enabled us to build out our international sales team in early 2017.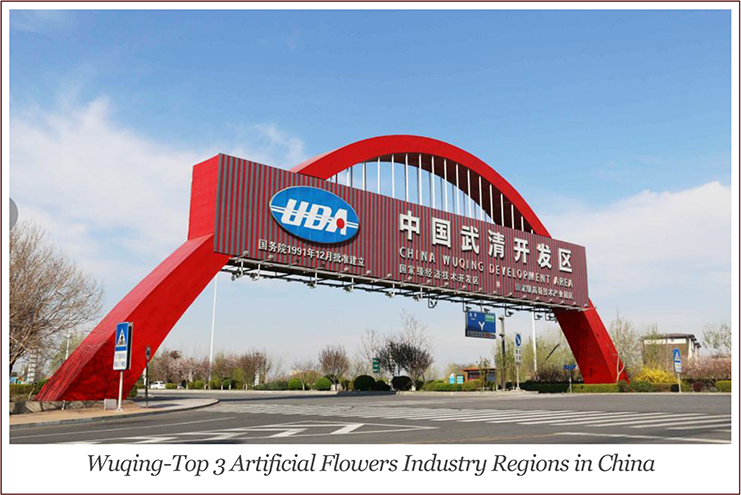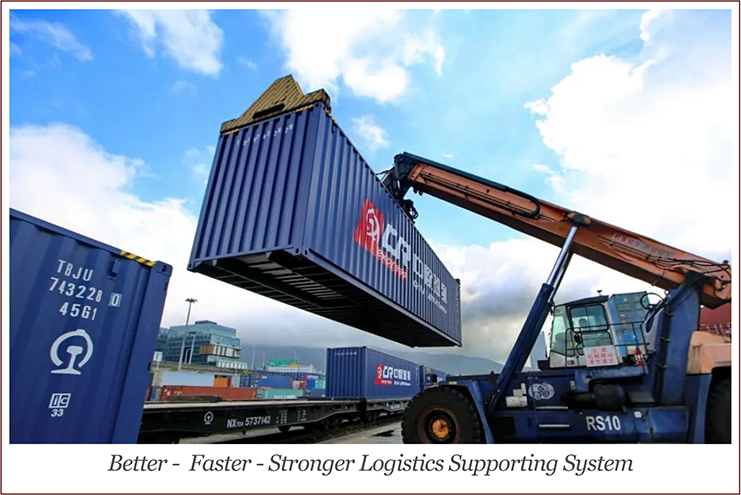 tandard trading: Different souring teams are visiting factories'showrooms in Tianjin, Hebei Fujian, Zhejiang, Jiangsu, Shandong, Guangzhou, Hunan on a regular basis:
to select the newest samples, to bring them to headquarters in Wuqing,to evaluate all selling points of the selected, to upload them to the online datebase
Commission agenting: Product: Source, Design, Duplicate
Cargo: Quality control, Shipment Consolidation, Customs Declaration
ver 500 items/mth are being added to our customized product database, they are covering the following atagories:
Flowers:
Roes, Hydangea, Peony, Daisy, Sunflowers, Chrysanthemum, Phalaenopsis, Cletimas,Lily, Magnolia, Amarllis, Cherry Blossoms, etc.
Plants:
Areca Palm, Arrowroot, Bird Of Paradise, Boniodendron Minus, Cactus, Canterbury Bell,Croton Plant, Dracaena, Dracaena Fragrans, Epipremnum Aureus, Eucalyptus, Fern, Ficus Pandurata Hance, Eucalyptus, lvy, Lilyaceaet, Magnollifolia, Monstera, Polyscias, Ravenala,Rubber Plant, Sansevieria Trifasciata, Silver Birch, Spoonleaf Peperomia, Succulent, Wide Cycas, etc.
Trees:
Ginkgo, Peach Blossom, Cherry Blossom, Pine, Snow Covered Tree, Rime Covered Tree,Banyan, Eualyptus, Olive, Mulberry, Apple Tree, Orange Tree, Maple, Wisterio, Rose, Weeping Willow, Palm, etc.
Foliages:
Eucalyptus, Grape, Perilla, lvy, Monstera, Fern, Mixed leaty, etc.
eadquartered in Wuqing District, Tianjin City. Our operation center and showrooms are opened to be visited all year round. simply email us prior to your trip to China, we will assist you to book the correct airtickets/speedy-bullet traintickets which will bring you here with us from any departing city inside/outside of China.
By Air:
Tianjin Binhai International Airport (TSN) - Tianjin Rosa 50kms / 1hour driving
Beiing Daxing International Airport (PKX) - Tianjin Rosa 90kms / 1&half hours driving
Beiing Capital International Airport (PEK) - Tianin Rosa 100kms / 2hours driving
By Train:
Tainjin Railway Station - Tianjin Rosa 40kms / 1 hour driving
Tianjnnan Railway Station- Tianjin Rosa 50kms / 1&half hours driving
Tianjinxi Railway Station - Tianjin Rosa 35kms/ 50 mins driving